We'll  is located in "University Town" Dumaguete(pronounced Do-ma-ge-ti), one of the safest and most attractive cities in Philippines.There are four big universities in the city, one of which is Silliman University as one of prestigious and oldest Protestant university in PH.
According to "Yahoo! Finance",Dumaguete is selected as NO. 5 all over the world, and NO.1 in Philippines in 10 best places to retire overseas in 2014.
Dumaguete is so popular because of its safety and security, its gentle local people, convenience, and beautiful nature around the city.
Many foreigner enjoy staying and travelling because of these attractiveness.
A one hour and 15 minute flight from Manila will bring you to this city.
It is located in southern Negros Island(Negros Oriental province). Check the location in Google Map below.        
 According to "Yahoo! Finance", Dumaguete is ranked N0.5 in the world and NO.1 in the Philippines in "The 10 Best places to retire overseas in 2014".         
This is because Dumaguete is blessed with the following charms; 
    Dumaguete is a lovely city attracting various tourist as well as international students from around the world.
     It is one of the safest places to stay. In fact, it is said to be safe for even women to travel on their own here.
  Dumaguete is called "City of Gentle People" by Filippino.
  Because people are gentle, generous, and full of hospitality.
  This attracts foreign people from all over the world.
  Due to the presence of various hospital, such as Silliman University Medical Center,  you will be well-taken cared of in cases of illness or injury. 
  As for your shopping needs,it has "Robinson's Mall" and "City Mall" where you can buy most things.
  You can enjoy the beauty of Philippine nature here.
  Tourist destinations like Apo, Sumilon ,and Siquijor Islands are accessible within 1-2 hours.
  Apo is one of the most admired diving areas all over the world.
Cost of living in Dumaguete is minimal. Food, accommodation, spas , beauty parlors, bars, restaurants, etc.....are very much affordable. That is one of reasons you see a lot of foreigners, especially people from Europe and the United States.
---
      You will choose the most appropriate way to Manila or Cebu International Airport.
     You may reach Dumaguete from Manila by taking a domestic flight.
     There are also one flight from Cebu to Dumaguete.
     Check the schedule is Philippine Airlines or Cebu Pacific Airlines.
    Our staff will be there to pick you up from the airport, it is just a 5-minute tricycle ride to We"ll English Academy.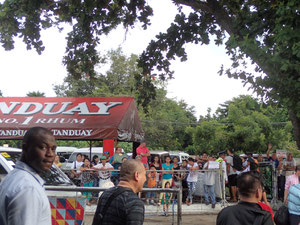 ---
【Address】
  Ayang's Place, Rovira Rd.,Bantayan ,Dumaguete City,Negros Oriental
【Office Phone No.】
  035-522-7796
【Location】
   ● Dumaguete Airport: 5 min.by pedicab 
      ● Massage Spa (Grand Royal Spa ): 5 min. on foot 
      ● Seafood Restaurant (Haya-hay); 5 min. by pedicab 
      ● Filipino Restaurant (Royal Suite Inn): 2 min. on foot
      ● Shopping Malls (Robinson's Place ;10 min by pedicab
【Accrediation】 
   ● TESDA Certificate 
   ● SSP Certificate